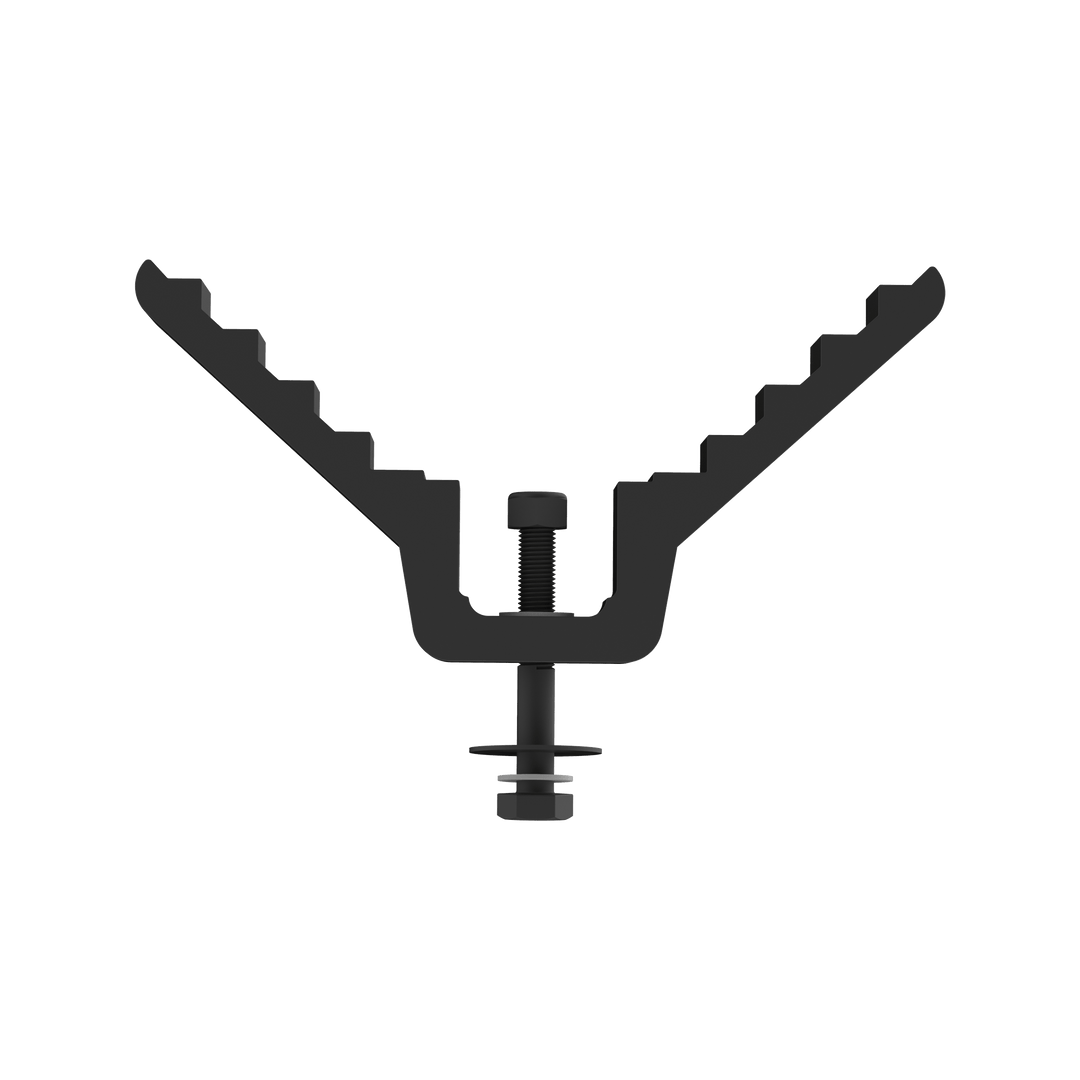 V-Bracket™
---
Free Shipping On Orders Over $400
30-Day Money Back Guarantee
In stock, ready to ship

Inventory on the way
The V-Bracket™ is crucial for creating space between the tree and your climbing stick for optimal foot placement. If you've misplaced or damaged your V-Brackets, Novix has replacements for your Single-Step and Double-Step Climbing Sticks to keep you safe while hunting from up high.
The V-Bracket replacement is sold as one piece; however, you'll need two (2) brackets per stick and eight (8) brackets to repair a full set of Climbing Sticks.
Product Features
The pivoting V-Bracket grips to the tree and rotates, allowing the climbing stick to stay level even on crooked trees, keeping you as safe as possible when climbing.
This product is proudly made in the United States, giving you comfort and confidence in the blue-collar, American quality.
One (1) V-Bracket
Mounting Hardware
Weight: 3.2 oz
Anodized Aluminum Construction